Map Filters…
Choose what you want to see on the map…
Nitty Gritty
Welcome
Nau mai, Haere Mai
Rankers Camping NZ
We've spent the last 15 years gathering this Camping NZ information so you can experience the best of New Zealand. We ask that you use our information respectfully.
Proud Local NZ
There's a proud local guardian culture in NZ. Our sense of ownership extends far beyond the property we live in, to encompass all public and natural spaces in NZ. For us proud Kiwis - it's all our backyard.
Respect NZ
Care must be taken by all visitors to respect and look after all our backyard places. Doing so will help you connect with NZ and the lovely local folk who live here and that's how we all benefit.
Download App
Take Camping NZ offline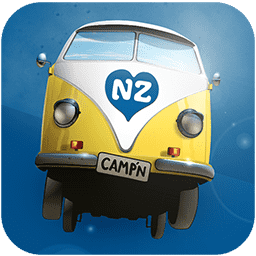 Free
Every New Zealand camping location on your iPhone™, iPad™ or Android device.
Offline Maps - Featuring offline maps so you can find all camping locations, free of restrictions from NZ's poor and expensive internet. This app gives you Freedom!
Everything
Hi. Great to have you here.
We're proud to be the only remaining locally owned app, showing all camping locations in NZ.
We know, by using this app, you will have an NZ experience that gives you the true local connection.
Kind regards!
Nick Morrison
Rankers owner
These offers come in three styles…
20% to 50% off

20% to 50% off when the conditions are met.

50% off

50% off when on standby for a last-minute deal.

30% to 50% off

Groups of four to ten people get 30% to 50% off.
A place where a little bit of effort is greatly rewarded. You'll love Tairawhiti, we sure do!
Nick & Cy, Rankers
Come experience the first light Tairāwhiti, NZ
From sacred mountains to the shores of the vast Pacific Ocean, Tairāwhiti Gisborne is a stunning and unique corner of Aotearoa made for discovery.
All the camping conveniences can be found here - expect powered sites, hot showers, serviced facilities and often much more.
Camping grounds which are non-commercial or Rankers partners are listed here.